WE CAN ACTUALLY OVERCOME OUR WEAKNESS.
8 months ago Evangelical Ministry 0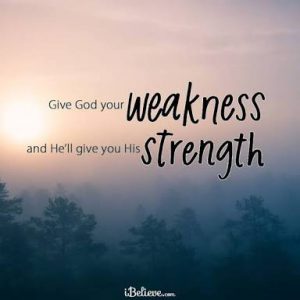 Many of us, however, feel unable to overcome our weaknesses because we forget some things. Here are a few things we need to remember and apply in our lives if we want to overcome our weaknesses.
1. We're not the only ones with such a weakness
Although it's a fact that we have various weaknesses, our weaknesses are specific to each of us, yet common among many( 1 Corinthians 10:13)
2. God graciously gives us a way to escape or overcome
Truth is, when we're faced with a situation where we're tempted to give in, we must be quick to remember that the temptation can be resisted! Every test that you have experienced is the kind that normally comes to people. But God keeps his promise, and he will not allow you to be tested beyond your power to remain firm; at the time you are put to the test, he will give you the strength to endure it, and so provide you with a way out(1 Corinthians 10:13)
3. We can surely overcome through Christ
Did you know that because of Christ's finished work, we can actually overcome? Sin doesn't have to enslave us anymore.
In fact, if we're in Christ, sin has no more hold on us(Romans 8:12-13).
Best of all, we should always pray:
" Watch and pray, lest you enter into temptation. The spirit indeed is willing, but the flesh is weak." (Matthew 26:41)